Communities
Charlotte the place to call home…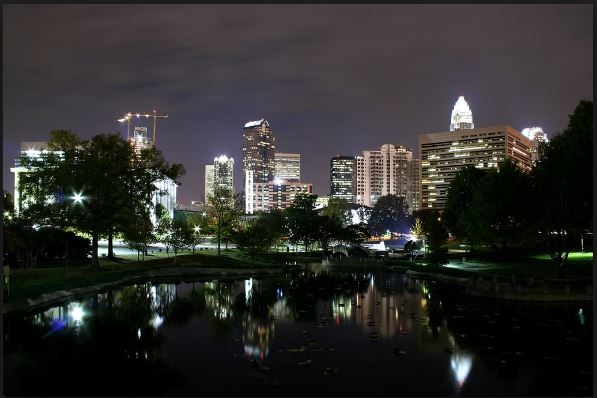 Beyond the modern skyline of Charlotte's Center City, you can stroll through streetcar-era communities where buildings range from vintage factories to grand Southern estates. Or you can admire turn-of-the-century architecture and traditional thoroughfares where boutiques and cafes dot tree-lined streets.
Courance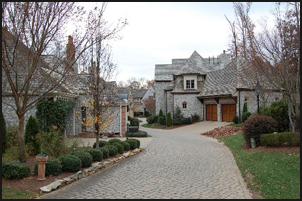 This distinguished Pellyn Wood neighborhood has many unique characteristics in its landscape and architectural design, including a dramatic gated entrance featuring glowing gas lanterns, cobble stone streets, beautiful fountains, natural waterways, and a lake-side walking path. Each home's unique design evokes a feeling of living in a rustic French village. The Courance experience is truly one of a kind in Charlotte!
In addition to its aesthetic old-world charm, Courance provides many amenities for its residents. Some of these benefits include worry-free landscaping, grounds maintenance, and the safety and security of living in a gated community. These conveniences are cost-effectively provided through the support and sponsorship of the residents of Courance.
Myers Park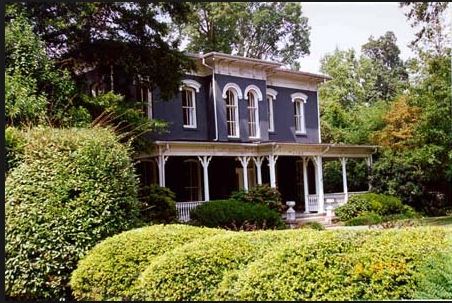 Wis one of the premier neighborhoods in North America. Tom Hanchett, historian at the Museum of the New South has called Myers Park Charlotte's finest planned suburb. George Stephens developed the neighborhood on property originally owned by his father-in-law John Spring Myers. John Nolen, who later became a well know landscape architect designed the site on which the neighborhood is located starting in 1905. 2005 marked the 100th anniversary of Nolen's coming to work in Charlotte which resulted in his planning our neighborhood.
Myers Park retains much of its original flavor and we believe it is a neighborhood worth protecting to the standard set by its founders when it was developed.
The Beautiful Lake Norman Area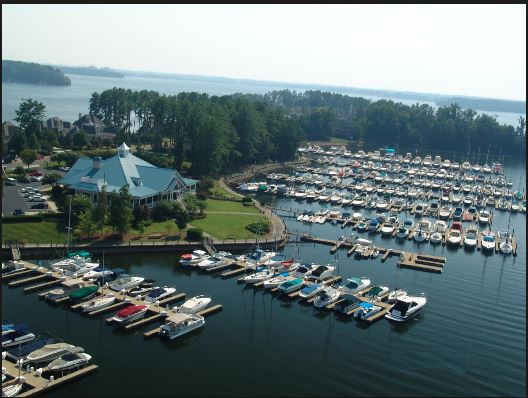 Whether it is a classic home in an established community, or a luxury home with a golf course or waterfront view, the right property is waiting for you. Many of the Lake Norman home communities offer golfing, boating, and recreational activities right in the same neighborhood. Discover a life of leisure and activity in one of Lake Norman's distinguished communities nestled along its banks. Cornelius, Denver, Mooresville, Huntersville, and Davidson join together to make up this beautiful area of Lake Norman.
The Lake Norman Dream Home Specialists
When looking for your Lake Norman area dream home, you simply want the best fit for your lifestyle – a neighborhoodthat offers the amenities you most enjoy. That's the best part about Lake Norman real estate. Here you can find just about anything your heart desires.
Lake Norman Real Estate
The Lake Norman area and the surrounding towns of Huntersville, Cornelius, Davidson, and Mooresville, real estate market is our specialty. We are experts in assisting you in your Lake Norman home sale or purchase. Visit our Search for Homes section to view the latest listings for sale in your desired area.
Relocate to Lake Norman
I personally relocated to Lake Norman as many others have which I found to be an incredible place to live. I can show you some of the best Lake Norman homes for sale here as we feature all the property listings for sale in the Charlotte, North Carolina real estate market. Our Lake Norman real estate communities section will give you a glimpse into what some of our neighborhoods offer and why so many people call Lake Norman home.
We offer extensive community information, North Carolina golf course properties, school information, Lake Norman neighborhood information, and so much more.
This Month in Real Estate
Total Market Overview (click here)
BIRKDALE VILLAGE
OBirkdale Village is a new urban mixed use community twelve miles north of Charlotte, North Carolina in Huntersville, North Carolina.[1] It has numerous restaurants, stores, cafes, apartments, town homes, and houses. A gym, a movie theater, a supermarket, a golf course, a greenway, an express bus park and ride, and the 32,510-acre (131.6 km2) Lake Norman are all within walking distance for the residents of Birkdale Village.[2]
BAY CROSSING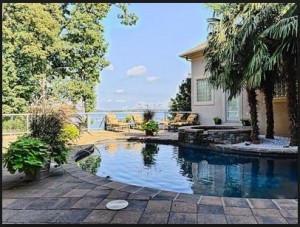 Originally developed in 2004, BayCrossing is a vibrant community situated on beautiful Lake Norman in Mooresville, North Carolina. Consisting of approximately 100 well-appointed homes it offers enviable lake living, close proximity to excellent public and private schools, and convenient access to many dining and shopping options.
River Run
GATHERING PLACES, WIDE OPEN SPACES
Extraordinary custom homes are just the beginning of what makes River Run a highly desired address. Southern hospitality flows through picturesque neighborhood streets, where neighbors are always ready with a kind word or helping hand. Newcomers feel at home from the moment they arrive — and fun is always right around the corner.
LIVING HERE HAS ITS PRIVILEGES
Socialize with neighbors and make new friends by joining River Run Country Club, where members have unlimited use of the facilities:
Award-winning golf course built on 7100 yards of challenging terrain
World-class tennis complex featuring 9 clay courts, 3 hard courts and 4 indoor courts
Jr. Olympic pool with waterslides, lazy river and children's wading pool
Modern fitness center offering personal training, fitness classes and childcare
Upscale dining and social events
Ballantyne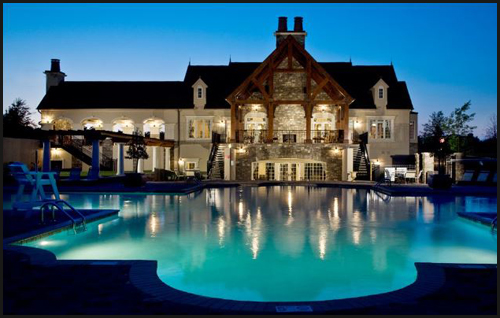 Ballantyne The Lifestyle You Envision For Your Family

Ballantyne Country Club's sought-after, south Charlotte location has led many families to this popular community. Membership is offered to the entire Charlotte area; residency within the community is not a requirement for membership in the private, member owned club. The relaxed feel of the club provides a warm atmosphere for all members of the Ballantyne Country Club family.
The Peninsula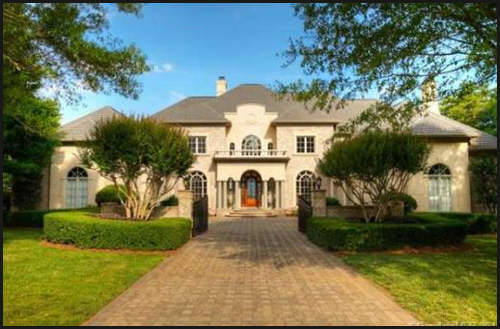 Ballantyne The Lifestyle You Envision For Your Family

Waterfront homes in The Peninsula on Lake Norman in Cornelius, NC. – luxury living at its Best! This is one of the subdivisions that Crescent Communities developed on Lake Norman. The Peninsula boasts beautiful waterfront Real Estate priced up to $4.5M. The community features The Peninsula Golf Homes and Country club and The Peninsula Yacht Club, both of which are Member-Only Clubs.
The higher priced single family homes are built around the 18-hole golf course or are waterfront estates overlooking Lake Norman. The more moderately priced homes are neither lakefront nor overlooking the fairways of the Peninsula Golf Course making those more affordable homes an ideal starter home for the newcomer to The Peninsula.
Dilworth
East Blvd, lined with shops and restaurants sits in the heart of Dilworth, which began as Charlotte's first streetcar suburb and was established by Edward Dilworth Latta in the 1890s on 250 acres just southwest of the original city limits and included the Joseph Forsyth Johnson designed Latta Park. Like neighboring Myers Park, the streets of Dilworth feature stately, mature oak trees, sidewalks, and houses with front porches. Unlike neighboring Myers Park, most of the homes are more conservative bungalows. Dilworth is also home to the Charlotte area's largest hospital, Carolinas Medical Center.
Cornelius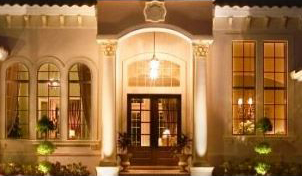 Cornelius is a lakeside town located along Lake Norman in northern Mecklenburg County, North Carolina
The Town of Cornelius, the second youngest of Mecklenburg County's six incorporated towns, was founded in 1893, but not incorporated until March 4, 1905. The town's origin has been traced by many historians to a dispute over cotton weighing.
Today it is a very sought after place to live. Living on Lake Norman with 520 miles of Lake Front it is a small town feel with beauty to boot.
Davidson
Located 20 miles north of Charlotte, N.C., we are a small college town with engaged and active citizens who care deeply about their community.
We have a mayor, Board of Commissioners, manager and staff, all dedicated to providing residents with a high quality of life. We appreciate the great "sense of community" that exists in town.
We are home to Davidson College, with a certified arboretum and remarkable students who contribute to the life of the town.
We have a local post office, a place to catch up on the latest news from neighbors.
It is today a small town feel beautiful community.
Huntersville
Huntersville, the first Lake Norman town north of Charlotte in Mecklenburg County, was renamed from Craighead to Huntersville in honor of major landowner and cotton farmer Robert Boston Hunter. The town officially incorporated in 1873. Fertile land and a rail line promoted quick growth.
Even before Huntersville was established as a municipality and named for one of its founding fathers, steam engines carried passengers on rails that still run parallel to N.C. 115. Farmers grew cotton on their large plantations and prominent schools attracted families from near and far. In later years, textile mills brought more jobs and residents to the area.
As the town grew larger, so too did its business community. The Virgin Manufacturing Company, a cotton mill, encouraged the development of Huntersville's "mill town" on the east side of the railroad tracks.
It is the sense of Huntersville's past that has brought so many new residents to this town. The allure of the remaining farmland, the simple commute into the city of Charlotte and the proximity to the relatively new Lake Norman are just some of Huntersville's enticements.
Mooresville
Nestled in the beautiful Piedmont approximately 30 miles north of Charlotte, Mooresville, North Carolina offers a desirable quality of life and has been described as the optimum environment for living, working and playing. Life on Lake Norman is a scenic & peaceful kind of living.
Challis Farms
Challis Farm is a blend of beautiful estates that showcases many of Charlotte's top custom builders. Located in the heart of South Charlotte and only 12 miles to Uptown Charlotte, Challis Farm's location offers nearby shopping, casual & upscale dining, and golfing amenities coupled with the privacy many seek in their neighborhood & home. High profile Charlotteans, professional athletes, and those seeking upscale living at its finest have all called Challis Lake home. To see more homes like this visit www.brendaamundson.com or call 704-728-2170
Greenwood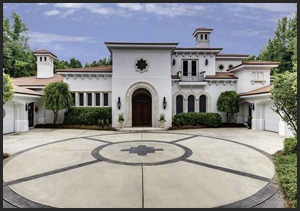 Greenwood is a gated luxury home community located 8 miles south of the center of Uptown Charlotte.
This private gated subdivision offer a variety of large luxury estate style home sites for private settings.
For more information call Brenda at 704-728-2170
Heydon Hall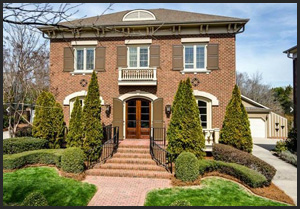 Gracious living at its finest in this Charlotte SouthPark gated community. Entering Heydon Hall's regal wrought iron gates, this tranquil setting simply envelops you. Walking trails flank this close-knit community which also provide a back entrance to Quail Hollow Country Club. Pocket parks and a recreation area invite residents to enjoy the great outdoors in this perfectly beautiful neighborhood.
Charlotte NC's Heydon Hall is truly representative of an old-fashioned, gated community which illustrates what a real 'neighborhood' is all about! Socials and car pooling, games and golfing…the Heydon Hall community will remind you of the days of old–where neighbors are neighborly!
Visit www.brendaamundson.com to see more homes…
Highland Forest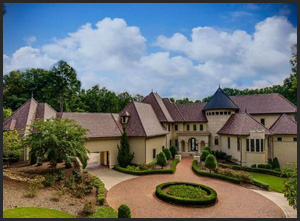 Stonecroft
Location, location, luxury –Charlotte NC Luxury Living- Stonecroft neighborhood, is located in coveted South Charlotte and is easily accessible to Charlotte's major arteries– Colony, Rea & Providence Roads as well as I-485. Mere minutes from Uptown Charlotte neighborhoods and Charlotte Douglas International Airport, Stonecroft homeowners have fingertip access to everything that Charlotte has to offer.
From the finest dining to cultural arts, professional sporting arenas to upscale shopping, schools to churches of all denominations, Stonecroft residents have ready-access! his neighborhood is just minutes away from South Park and Phillips Place, simply shopping at its finest. You'll enjoy shops from A to Z: Neiman Marcus, Belk, Macy's, Crate & Barrel and much, much more!
The impeccably designed homes bring this deep-rooted neighborhood, an air of luxury, warmth and sophistication. Stonecroft's custom builders brought some of the most beautifully built homes to ever grace the landscape of Charlotte to life! Stonecroft homes are truly luxury at its finest.
The area's most elite custom builders created an exclusive South Charlotte neighborhood, preserving age-old trees and boasting beautiful streetscapes. A complimentary mixture of architecture is seen in the 120 elegant estate homes in Stonecroft, one side of the community, overlooking Carmel Country Club.
For more homes click here…
Conservatory Subdivision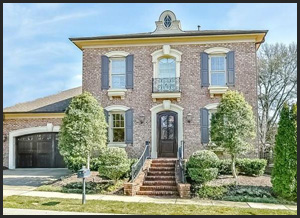 The Conservatory is a Private Gated Community located just minute from downtown in South Charlotte. This small, exclusive, luxury community will offer 25 custom built Simonini homes as well as walking trails for all its residents to enjoy. If you are looking for privacy and luxury along with the convenience of being close to downtown Charlotte, The Conservatory may be a perfect fit for you.
Cotswold
The Cotswold neighborhood of Charlotte, North Carolina, most likely taking its name from the large shopping center, Cotswold Village Shops, is located at the intersection of Randolph and Sharon Amity Roads. Originally known as Cotswold Mall, it was one of Charlotte's first suburban malls. Cotswold is emerging as one of the more desirable areas for living and shopping with close proximity to Uptown. Many 1950s and 1960s homes are being remodeled and sold. The area is neighbored by Randolph Park, Echo Hills, Grier Heights, Myers Park, Oakhurst, Providence Park, Sherwood Forest, and Wendover/Sedgewood. The neighborhood has many shopping and dining options.
Eastover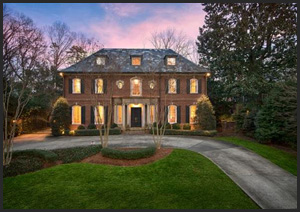 Take a deep, relaxing breath and escape into a serene, secluded neighborhood, featuring lavish lawns, rolling, green hillsides and the most prestigious southern classic architecture in Charlotte. Welcome to Eastover.
The neighborhood of Eastover is located on the east side of Providence Road, southeast of Uptown Charlotte. Noted for its elegant historic single-family estates, the neighborhood is paired with Myers Parkas one of Charlotte's most prominent residential areas. Situated on a slight hillside that slopes down to Briar Creek, Eastover is pleasantly void of commercial development except for that along Providence Road, and includes Eastover Elementary, several churches and the Mint Museum of Art.
About Eastover Neighborhood
The atmosphere of Eastover offers a true retreat from Charlotte's hectic central business district. Cherokee Road and Eastover Road, gently curving south through the neighborhood, showcase some of Eastover's finest homes on sprawling lots shaded with towering oak trees. The prevailing architectural style in the older areas of Eastover is classic red-brick Georgian Colonial Revival, with a few fine examples ofTudar Revival.